Active Projects
HPV Vaccine Communication ECHO Series
Expand answer
The objective of this project is to test two Project ECHO-delivered HPV vaccination communication interventions in rural primary care clinics. The first will provide Announcement Approach training (HPV ECHO); the second will provide this approach plus systems strategies to communicate with parents who initially decline vaccination (HPV ECHO+). The rationale for the project is that ECHO is a robust, highly-accessible platform to deliver best practices to rural providers and address the context-specific communication needs of parents. Aim 1 is to evaluate the impact of HPV ECHO and HPV ECHO+ on HPV vaccine initiation (≥1 doses) among adolescents, ages 11-14, at 12-month follow-up. We will conduct a 3-arm cluster randomized trial with 36 primary care clinics in rural Pennsylvania. Clinics will be randomized to: HPV ECHO, HPV ECHO+, or control. Aim 2 is to evaluate the impact of HPV ECHO and HPV ECHO+ on key implementation outcomes: acceptability, adoption, cost, penetration, and sustainability. Aim 3 is to assess exposure to and impact of vaccine information from study arms versus naturally-occurring sources (e.g., social media) on secondary acceptance among a subset of 200 vaccine-declining parents.
Funded by National Cancer Institute (#1R37CA253279-01)
ClinicalTrials.gov Identifier: NCT04587167
Timeline: August 10, 2020 to April 30, 2025
Completed Projects
211 Referral
Expand answer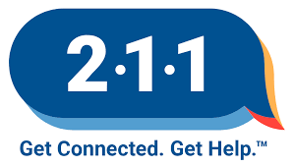 The objective of this pilot project is to implement a community-to-clinic referral approach for diseases of despair (suicide, drug overdose, and alcohol-related disease) in the PA 2-1-1 Southwest Helpline. Prior studies show that those who cannot meet their basic needs are more likely to respond reactively to their immediate socioeconomic with unhealthy behaviors that can contribute to diseases of despair. These behaviors have only been further exacerbated by the COVID-19 pandemic. This project provides a unique opportunity to use existing community infrastructure with the PA 2-1-1 Southwest Helpline to actively screen and link at-risk individuals to needed health referrals in the communities they live. We have expanded our pilot project to screen and refer individuals to flu vaccination programs.
Funded by Penn State CTSI Bridges to Translation 6
Timeline: June 1, 2020 to July 31, 2021
Stories to Prevent Cancer
Expand answer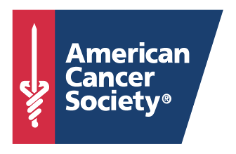 This project contributed to two separate but related studies on HPV vaccine communication. The first was conducted via an online survey distributed to a national sample of parents of adolescents asking about an array of topics including overall vaccine confidence and hesitancy, HPV vaccine intentions, exposure to and engagement to HPV vaccine content on social media, and vaccine misinformation. This study has produced several manuscripts and presentations, and it has informed our research program on vaccine communication.
The second study was a pilot project testing cancer survivor narratives developed by Dr. Calo and colleagues to communicate the importance of HPV vaccination in preventing cancers. Parents with a child eligible for HPV vaccination were recruited in three Penn State Health locations, and asked to view a four-minute cancer survivor video and completing two pre-/post-surveys. Data collection was completed in October, 2020 and anticipated publication on the study results to follow. Findings from this study will inform public health agencies and providers about the potential of using these kinds of narratives in clinical settings to educate parents about HPV and cancer and increase HPV vaccine uptake.
Funded by American Cancer Society Institutional Research (#124171-IRG-13-043-01)
Timeline: December 15, 2017 to October 31, 2020
Collaborative Projects
CDC Reach
Expand answer

REACH (Racial and Ethnic Approaches to Community Health) is a national program administered
by the Centers for Disease Control and Prevention (CDC) to reduce racial and ethnic health disparities. In 2018, Penn State College of Medicine (PI: Kraschnewski) was one of the recipients of the REACH awards to work with the communities of Lebanon and Berks counties. Our collaborative is actively engaged with REACH in the planning and implementation of evidence-based and culturally appropriate interventions to prevent chronic diseases, promote healthy behaviors, and improve health equity in these two communities.
COVID-19 Project ECHO for Nursing Homes
Expand answer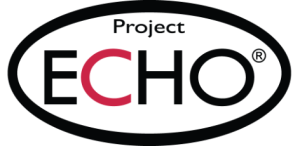 Nursing home residents are one of the most vulnerable populations during the COVID-19 pandemic. With funding from the Patient-Centered Outcomes Research Institute (PCORI), a team of researchers and practitioners led by Dr. Kraschnewski (PI) will compare the use of Project ECHO, which enables nursing home staff and university-based experts to disseminate guidelines and best practices through interactive virtual sessions, to a Centers for Disease Control and Prevention (CDC) nursing home infection control webinar series. Two hundred nursing homes in Pennsylvania will participate in this randomized controlled trial. Our collaborative is supporting Project ECHO in the application of the RE-AIM framework to evaluate both
effectiveness and implementation outcomes of the intervention.
To learn more about ECHO for nursing homes, visit PCORI.
Nurse AMIE 3.0
Expand answer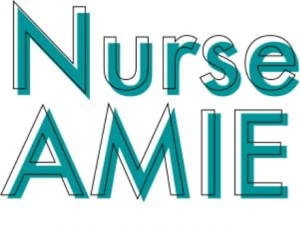 The Oncology, Nutrition and Exercise (ONE)  Group (PI: Schmitz) has developed and pilot tested a tablet-based symptom assessment and supportive care intervention called Nurse AMIE (Addressing Malignancies in Individuals Everyday) to address many of the most common symptoms that negatively impact quality of life in individuals with cancer including; fatigue, sleep, psychosocial distress, and pain. This new NCI-funded study will recruit 344 adult men and women living in non-metropolitan counties (RUCC codes 4-9) that have low access to supportive care.  We will enroll and randomize patients to receive the Nurse AMIE supportive care intervention or usual care.  Dr. Calo and the Implementation Science Core team will support the adaptation of the tablet-based supportive care platform to patients with advanced cancer of all tumor sites (it was originally developed specifically for metastatic breast cancer) and the establishment and function of a community advisory board.